Nice Bike:
Making Meaningful Connections on the Road of Life
The Nice Bike book, by keynote speaker and author Mark Scharenbroich, is a collection of stories based on making meaningful connections with others in both work and in life. It's about being a part of a community, knowing that contributions matter and experiencing a greater affiliation with others.
Nice Bike can help you with your daily interactions, create more meaningful relationships and add more joy in your journey of life. When you have a better understanding of how to make meaningful connections, you can live a life filled with a greater success. Acknowledge, honor and connect and you will change the world, one person at a time.
The Nice Bike book is a great read for all ages. The Nice Bike stories will have you laughing, learning and bring a tear to your eye. If you've got a moment, read the Nice Bike Forward by Mark Sanborn.
NICE BIKE BOOK

•

In Hardcover, Softcover & Electronic Editions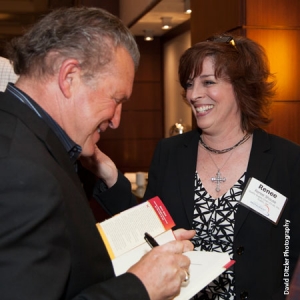 All books shipped from our office are personally signed by keynote speaker and author Mark Scharenbroich, making this the perfect special gift for coworkers, friends and family! You can request a personal inscription of your book when purchased on the BUY Hardcover or BUY Softcover linked below. (Note: If you buy our book at Amazon.com, we can't personalize it.)
Nice Bike is also available on Kindle and for e-readers! Go green and save money by ordering an electronic version of Nice Bike. Both editions are priced starting at $6.95
QUANTITY DISCOUNTS
Quantity discounts are available on Mark's book for your business, organization or school. Do you need 25 books or more? Contact Nice Bike for quantity pricing.