On-Site Introduction Copy
This is for your company leader or other organizational person to use on site on the day of the meeting. Don't worry — it includes helpful instructions on how to pronounce the name Scharenbroich.
Promotional Copy
Keynote Titles
Here are some of Mark's commonly used keynote titles. We are happy to work with you to customize a unique title for your event.
Nice Bike: Leading the Way to Connect
Nice Bike: Making Connections That Move People
Nice Bike: Making Connections to Fuel Growth
Nice Bike: Creating Authentic Connections
AV Requirements
Hand held microphone. Please note: Not a lavaliere or headset microphone
Black music stand. Please contact us if you have a problem locating one.
Riser or stage in the front of the room. Placement should be no more than 10 feet from the front row.
Stage lighting. In an audience of 200 people or more or in a darkly lit ballroom, stage lighting is a must. Mark creates a number of characters with facial expressions and the audience needs to see him fully lit. Please call 612-802-4051 or contact our office with questions.
No PowerPoint support required.
Background Screen: During Mark's presentation, the screen image should either be your company logo or your event's theme slide. We have created an "Intro Screen" which you can use before and/or after Mark's presentation. These JPEG files are available for download in both 4×3 (click here) and 16×9 (click here) aspect ratio and can easily be imported into your favorite presentation software (i.e., Powerpoint, Keynote, etc.)
Photos
Image Downloads
The images shown below are all high resolution so you may click and grab (right-click) the ones you want.

Mark Scharenbroich's Nice Bike message aligns perfectly with the theme of CONNECTIONS. If your objective is to bring your team together, support an acquisition/merger or to connect with the customer to create a positive experience, then Nice Bike is the perfect fit.
Do you need a THEME for your event? Try one of these:
Nice Bike Harley Theme
Mark's Nice Bike metaphor is based on his experience at the Harley Davidson 100th year anniversary.  He shares the story to support his message on connections.  Perfect for a "Road Rally" theme, "Roar to Success" or "Born to be Wild". Theme it with biker attire, temp tattoos and road signs tailored to your organization. Best yet, have your National Sales Manager or President ride to the stage on a Harley motorcycle.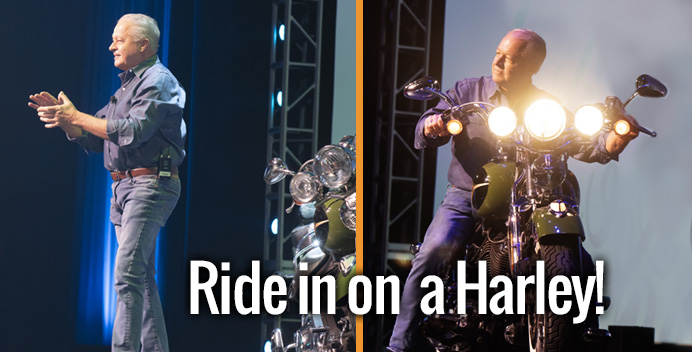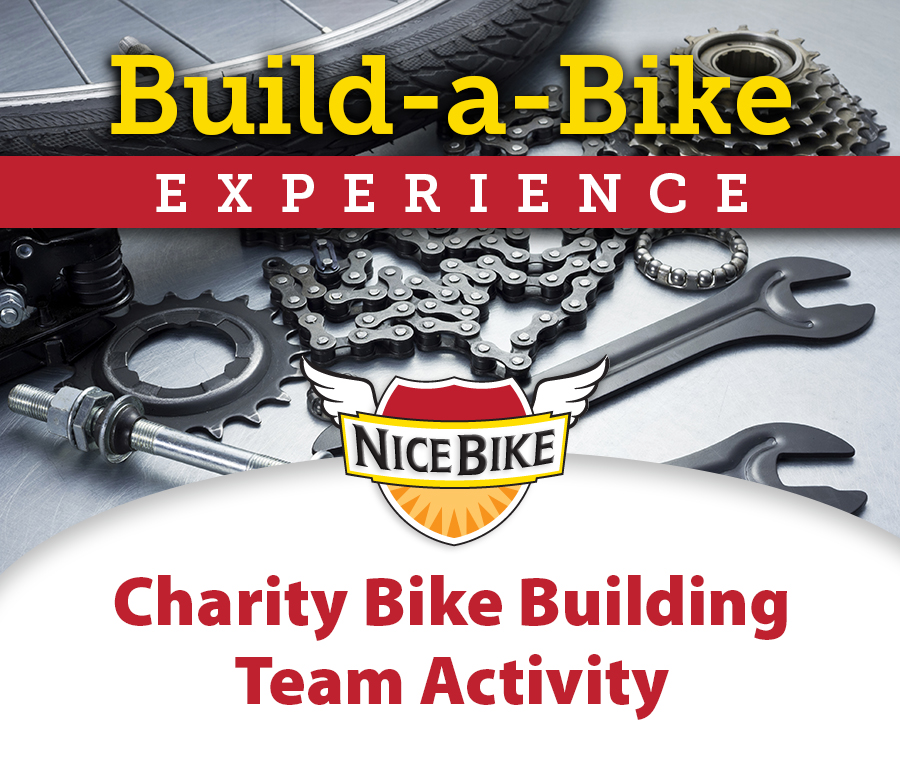 After Mark's Nice Bike keynote, bring in a company that leads a team building exercise where groups of 5–10 of your team members build a children's bike.  The bikes are then donated to a local charity. It's fun, interactive and meaningful.
Contact Nice Bike Speaker Mark Scharenbroich
Please call 612-802-4051 or contact us for more information on booking Mark for your event.