Building School Connections to Fuel Excellence
It's all about connections… when educators are truly connected as a team, good performing schools turn into award-winning schools. When teachers are connected to their students, test scores improve and students thrive.
Mark Scharenbroich shares powerful stories of how school leaders have transformed their buildings into schools of excellence by creating a culture where staff and students feel truly connected. Mark shares heartfelt stories about powerful educators and their lasting impact. The presentation reaffirms, validates and inspires today's schoolhouse leaders.
Mark Scharenbroich is an award-winning education speaker and filmmaker. Mark has earned both an Emmy® award and has been inducted into the National Speakers prestigious Hall of Fame.  He has spoken in more than 3,500 school districts throughout North America, as well as internationally. Mark is the perfect speaker for state and national education conferences. He is also an outstanding presenter for your district-wide staff in-service, for a back-to-school kickoff, or mid-year event.
WATCH MARK'S K-12 EDUCATOR VIDEO PREVIEW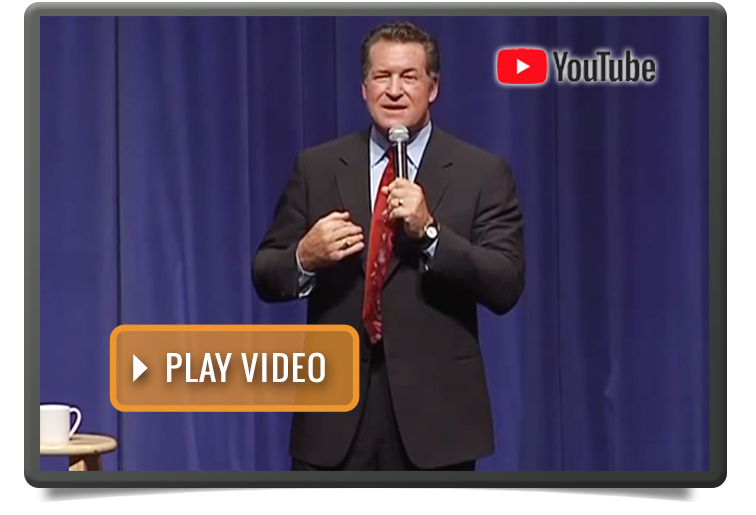 "Boomba Hey" and "Hey, Nice Bike" are ©2008–2019 Scharenbroich & Associates. All rights reserved.
KEYNOTE: Nice Bike — Making Meaningful Connections (60–90 minutes)
Mark offers an engaging keynote presentation supporting administrators and educators, giving them solid insights on how to inspire their students. His Nice Bike principle provides concrete examples about how to acknowledge, honor and connect with their students to improve student achievement. His keynotes are inspirational, fill with practical ideas and engaging. Veteran educators often cite Mark's presentation as the best staff in-service of their entire career.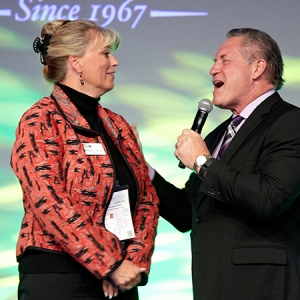 WORKSHOP: Building Connections — 100 Ideas to Improve School Climate (60–90 minutes)
According to a Minneapolis-based research organization, Search Institute, a study done on healthy youth shows that only 29% of middle and high school students feel that their school provides a caring, encouraging environment. When students have a strong, positive connection to their school, academic results follow.
After speaking in more than 3,500 school districts across North America, Mark is an expert on improving school climate that result in improved performance. Mark will take the audience on a visual tour of amazing schools that highlight their best practices to connect. Solid content for a conference breakout session or follow-up to his keynote.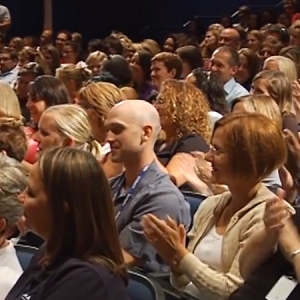 "There is magic about his performance… Mark is the pure definition of a professional, bringing powerful content-delivered in an exceptionally entertaining way."
Gerry Tirozzi
Executive Director, National Association of Secondary School Principals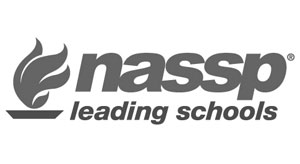 "Your poignant comments and stories went far beyond entertainment. They touched our hearts and helped each of us refocus on our desires to help individual students succeed."
Dr. Michael Cowan
Associate Superintendent, Mesa School District (Arizona)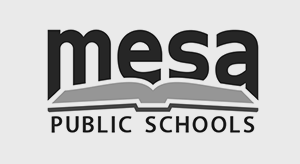 "You were a home run with my members, as our evaluations are telling us. You were thoughtful, motivational and witty. In other words, they loved you! Some said you were the best keynoter we've ever had, and that's a mighty compliment, as we have had some major keynote stars over the past five years." 
Rich Bagin
Executive Director, National School Public Relations Association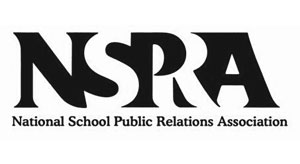 "Mark was the buzz of the conference, and his feature workshop later in the day was packed."
Cindy Coker Pace
Assistant Executive Director for Communications, Pennsylvania School Boards Association


"All 1,500 strong were so impressed with your message, your humor and your humanity. Clearly, this was the best back-to-school event this district has ever had."
Dr. Jerry Gross
Superintendent, Conejo Valley Unified School District (California)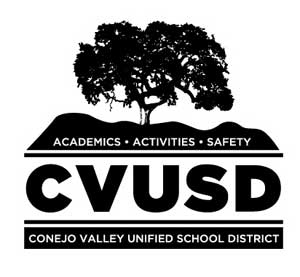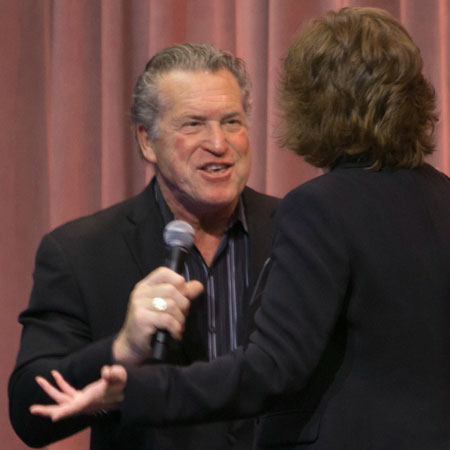 Examples That Improve School Climate
Mark Scharenbroich Answers Educators' FAQs
Which education groups have you addressed?
20 State School Board Associations

National Association of Secondary School Principals  NASSP

American Association of School Administrators

National FFA Convention

National Assistant Principal of the Year Award Program

National School Public Relations Association Conference

National Athletic Directors Conference

National Federation of State High School Activities Association

Department of Defense Schools in Germany and Panama  
International School conferences in the Netherlands, Czech Republic, Germany, Panama and several Department of Defense School Conferences. 
Mark also speaks at K-12 staff in-service programs. His main focus is on the relationship pillar of Dr. Willard Daggett's "Three Rs" application model (Rigor, Relevancy and Relationships).
Mark also addresses a limited number of state and national student leadership conferences.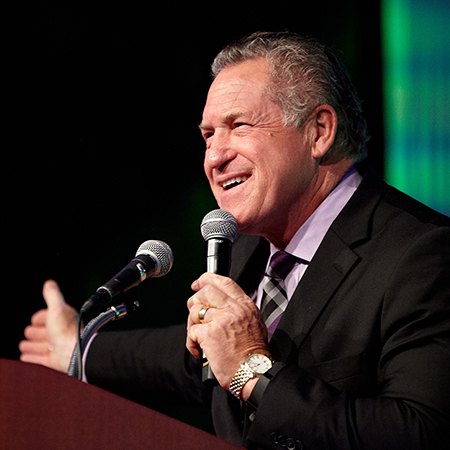 Contact Us
Book Education Keynote Speaker Mark Scharenbroich
To book an award-winning keynote speaker, please call 612-802-4051 or contact the Nice Bike team today.
Contact Us
How are you different from other speakers?
There are a few things that make Mark different …
• Experience: 30 years in the speaking profession, delivering presentations in more than 3,500 school districts.
• Expertise: Having worked with the top school districts across North America, he knows what a great school looks and feels like and shares concrete ideas that improve school climate and culture.
• Engagement: Through his use of humor, stories and relevant messages, Mark is able to effectively reach everyone from a school board member, high school student, support staff, first year teacher or 30-year veteran educator.
Where's the best position to use you at our event?
Most people position Mark to open a meeting to set the tone, establish the theme and get people connected from the very first moment. As your closing speaker, he'll summarize the meeting and end it on a high note.
Most keynote presentations run approximately 60-90 minutes. K-12 staff in-service events run 75-90 minutes. Breakouts are also usually 75-90 minutes. Mark is flexible. It depends on your objective and schedule. Please consult with us at Nice Bike before you decide on a final agenda.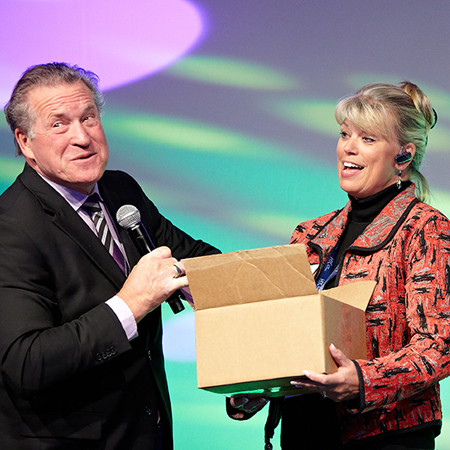 What's with the Boomba Hey?
Mark began his career speaking in high school gymnasiums years ago. Since his message to high school students was about being more engaged in their school experience, he ended the program with an interactive activity called Boomba Hey. He divided the students in half with one side cheering "Boomba" and the other half "Hey." Mark would direct them in a fun chorus and would end with them cheering out the name of their school. Students always got involved in it. However, not only do students enjoy it, educators love it too. It sounds lame, but it works. Every show needs a Big Finish! The fun part is to run into students who heard Mark speak 20 years ago and they ask him, "Are you the Boomba Hey guy?"
What do the initials CSP and CPAE after your name mean?
The National Speakers Association's Hall of Fame awards its CPAE (Council of Peers Award of Excellence) to members who have been recognized by their peers for excellence in the speaking profession. Fewer than 150 active members are Hall of Fame inductees. Mark also earned the NSA Certified Speaking Professional/CSP designation that is earned by less than 10% of speakers in the association.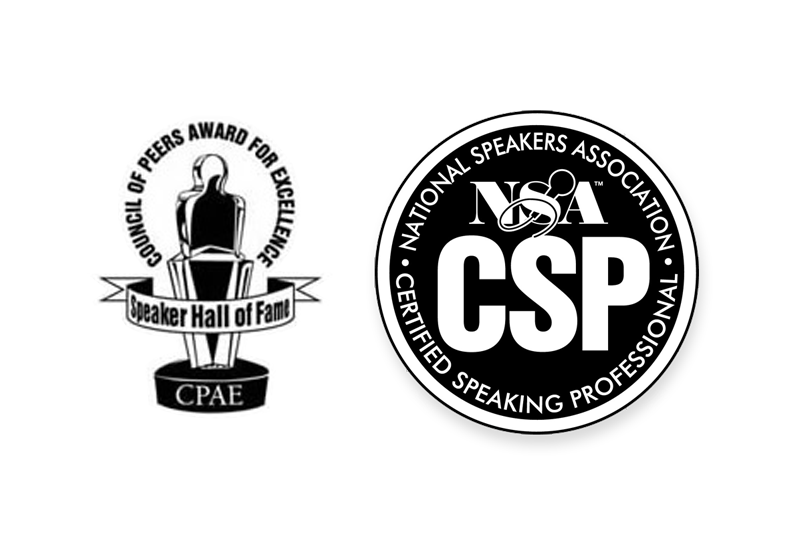 ON THE SCHARENBROICH MANTEL
Emmy award for an ABC TV special
Axiom Business Book Award (Gold, 2011, Category: Coaching/Mentoring) for Nice Bike
Ben Franklin Book Award (Silver, 2011, Category: Psychology) for Nice Bike
National Speakers Association's Hall of Fame inductee (Council of Peers Award of Excellence)
National Speakers Association's Certified Speaking Professional (CSP)
Golden Apple and Silver Screen award for the film, "The Greatest Days of Your Life … So Far"
Telly, Remi, Aurora and International Health and Medical Film awards as performer/writer/producer of several video programs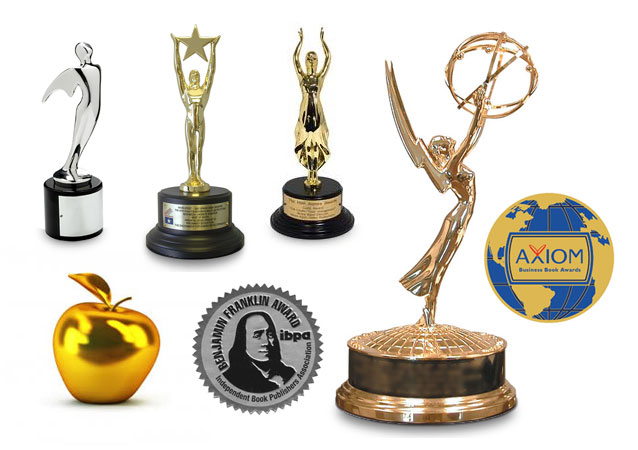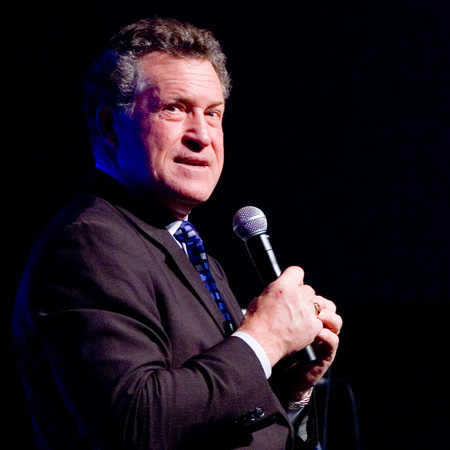 Education Audiences and Schools have enjoyed Mark Scharenbroich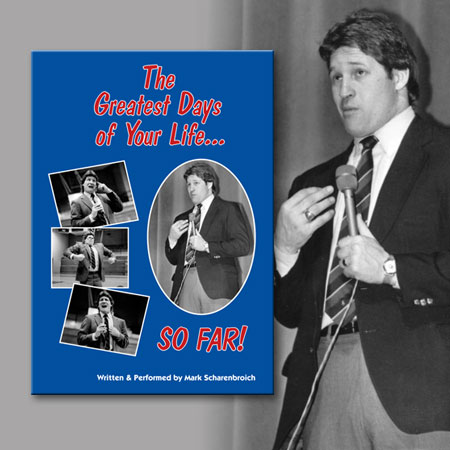 Event Planner Resources
If you are the meeting planner of an education event, you probably have a lot on your plate. Here are some handy links to make your life easier:
On-Site Introduction Copy
This is for your leader or other organizational person to use on site on the day of the keynote. Don't worry — it includes helpful instructions on how to pronounce the name Scharenbroich.
Promotional Copy
For distribution prior to the event (220-word Description):
"Nice Bike – Making Meaningful Connections" – Word version | PDF version

Keynote Titles
Mark's keynote title can be customized to fit your program needs:
Nice Bike: Making Connections That Move People
Nice Bike: The Wheels to Improve Student Achievement
Nice Bike: The Drive to Improve Student Achievement
Building Connections to Improve Student Achievement
AV Requirements
For a Keynote Presentation:
Hand held microphone. Please note: Not a lavaliere or headset microphone
Black music stand. Please contact us if you have a problem locating one.
Riser or stage in the front of the room. Placement should be no more than 10 feet from the front row.
Stage lighting. In an audience of 200 people or more or in a darkly lit ballroom, stage lighting is a must. Mark creates a number of characters with facial expressions and the audience needs to see him fully lit. Please call 612-802-4051 or contact our office with questions.
No PowerPoint support required.
Background Screen: During Mark's presentation, the screen image should either be your school district's or organization's logo or your event's theme slide. We have created an "Intro Screen" which you can use before and/or after Mark's presentation. These JPEG files are available for download in both 4×3 (click here) and 16×9 (click here) aspect ratio and can easily be imported into your favorite presentation software (i.e., Powerpoint, Keynote, etc.)
For a Workshop or Breakout Sesssion:
Hand held microphone (not a lavaliere)
LCD projector
Large screen (bigger is better)
Mark will bring his own Mac laptop and appropriate connections.
Photos
Image Downloads
The images shown below are all high resolution so you may click and grab (right-click) the ones you want.