It's become an ongoing pet peeve of mine.  Not a big deal, just annoying.  It happens every time I get my car's oil changed at my local Jiffy Lube.  Since I use synthetic oil, my car can go 5,000 miles between changes instead of 3,000 miles with regular oil.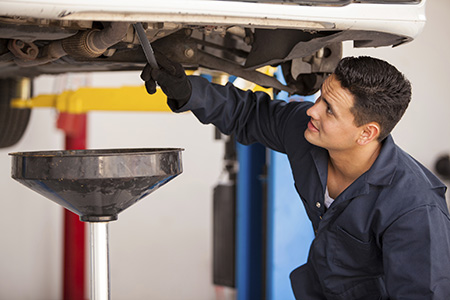 However, every time the crew at Jiffy Lube changes the oil and puts a reminder tag in my window, they list the 3,000 instead of 5,000 for the next change.  In the past, I have always made a point of asking the crew at Jiffy to make sure to indicate my next change at 5,000 miles. I always got the same response, "No problem" yet it always was a problem because they would forget.
The last time I went into Jiffy Lube, I gave the young man my same requests, noting that it gets by most of his fellow workers.  His response was different, "I am so sorry to hear about the past service sir, I will personally see to it and make sure it's done right."  His name was Elliott, a year out of high school but he understood customer service well beyond his years.
He took responsibility to make sure it was done right.  He honored me with a personal promise to get it right – which he did.  In fact, before I drove out, he made a point to walk over and point out the correct figure on the reminder tab.
The three action steps of Nice Bike are acknowledge, honor and connect.  This young Jiffy Lube crew member did all three, he acknowledged the problem, he honored me by making a personal promise and he connected with me as a customer.
Nice Bike, Jiffy Lube guy.